A few months ago, I wrote a short story called Hay Season, based on the true story of a farming accident that happened to my friend Paula's husband. Only 15 at the time, he was taken to the old Ellensburg hospital where an assessment of his injuries deemed them to be so grave that he was placed out in the corridor and left to die. While fate had other plans for him, and he not only survived the night but made a full recovery, the same fortune was not granted to the old hospital itself.
Yesterday, after a long, drawn out, and unsuccessful bid by local historians to save the building, the demolition crew set to work bringing the circa 1919 mission revival style landmark down.
Six years ago, we lived directly across the street from the old hospital. Purchased by a private individual, it was going to be renovated so that it might used for other purposes. This person even went so far as to move into the hospital lock, stock and barrel, filling it up with several van loads of furniture. I don't know why I happened to be looking out my living room window the first night he was there, but I was. I could see both the new owner and his wife sitting in their living room-the former grand lobby of the hospital, in front of the massive-but beautiful fireplace. As this man proceeded to put a log on the fire, flames shot up from the chimney like fireworks, high into the sky, as well as straight out at him! I never saw two people move so quickly!
The fire incident was an omen of sorts. Not only did the pair move out the next day, but plans for renovation were fraught with red tape, dishonesty and threats of legal action. In the end, the old hospital was sold-first to a salvage company, and finally to a contractor who plans to put up new homes on the property.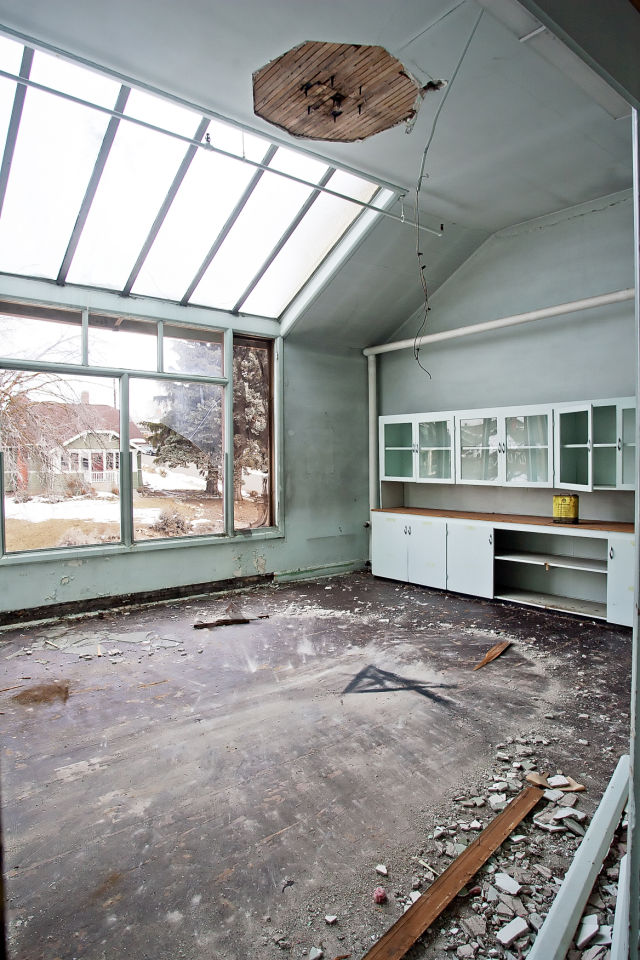 The operating room.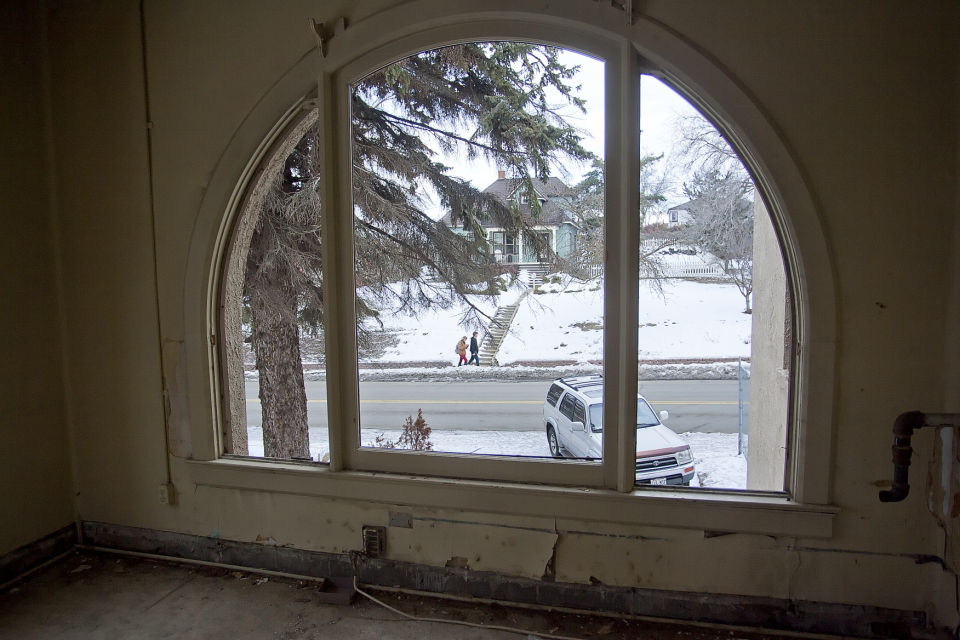 Second story window.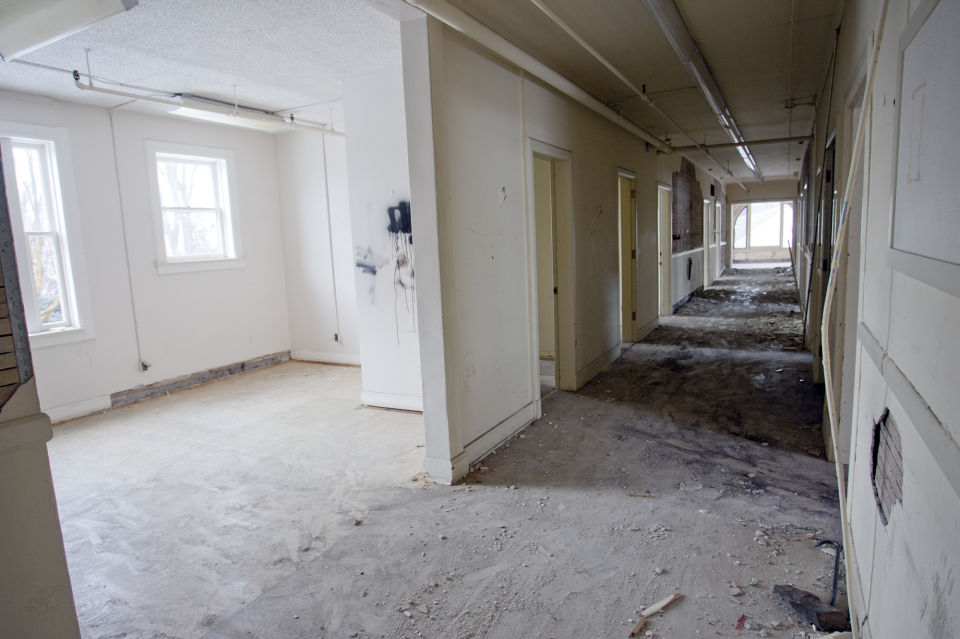 Corridor, and rooms. Photos by Brian Myrick.
The salvaged elevator car.
Looking straight through the building.
I love old buildings, and I wish there was a way to save them all. I mean, how many hospitals, or any new structures built today, have grand lobbies complete with fireplaces, and operating rooms that look more like sun rooms? It put me in quite a state of melancholy when I walked by the historic hospital last evening. I think I'll avoid my old neighborhood for awhile…
Better days.