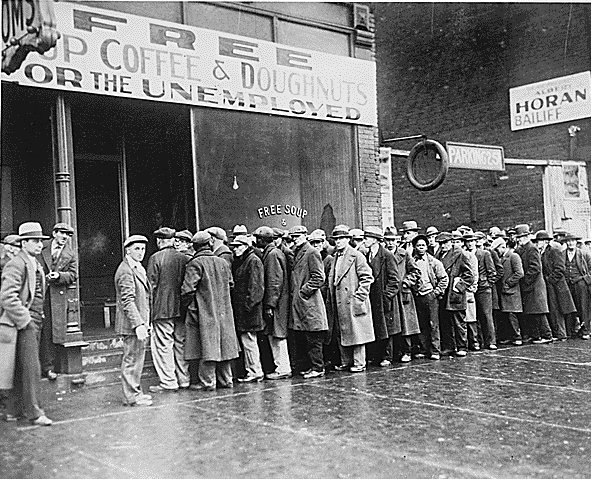 It's time, she tells herself. Time to give this away to someone else. Someone who needs to know the power of those six words as much as I did. Clutched tightly in her hand is a penny. Plain and ordinary. Worn smooth, the date no longer discernable. Certainly not very valuable.
But worth can be deceiving.
♥♥♥
She was looking down, on that frosty night. Focused on her coin purse, her fingers trying to find a quarter to put in the black kettle that stood next to one of the many street corner Santas populating the city in December. She was looking down, searching, when the mitten clad hand of a stranger entered her field of vision. Palm open, and filled with pennies-enough pennies to just about cover the price of a cup of coffee. Judging from the ragged appearance of the mitten, and the threadbare hem of the coat sleeve above it, the wearer was down on his luck, and in view of such unfortunate circumstances, both his greeting, and his generosity surprised her.
Merry Christmas! Here, take a penny!
She was feeling down that frosty night, as well. Unloved, and unappreciated. Certain that there was not another soul in heaven or on earth who gave her a second thought. Friendless, and forlorn. She had stopped to put a quarter in the black kettle because it was less awkward than simply walking past and giving nothing, and when she looked up at him-the expression on her face framed with questions-he whispered six words.
Give what you do not have.
Give what you do not have. Love-when you feel unloved. Thanks-when no one seems to appreciate what you do. Praise-when your own accomplishments go unnoticed. Sympathy-when you are in need of comfort. Take that which you long for in your own life, and make a gift of it to someone else.
His eyes were shining as he finished his message. Shining more brightly than the fluorescent light illuminating the queue of poor waiting in line at the soup kitchen across the street. The line he was about to join.
There are many good people out there-if only you will let them find you.
♥♥♥
She is looking down, focused on her coin purse-her fingers searching for the familiar shape of pennies. Enough pennies to just about pay for a cup of coffee. It's cold outside tonight, and she will need to wear her mittens.
Merry Christmas, dear readers! May your holidays be blessed with much happiness, love and joy-and I will be back next week!
Valerie xx